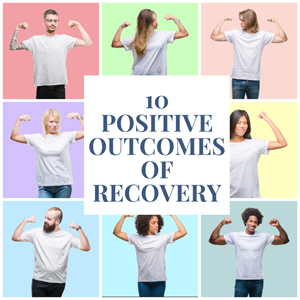 Most people don't associate positive thoughts or feelings when talking about eating disorders, especially when an eating disorder has been newly diagnosed. However, ask anyone who's recovered from an eating disorder about their journey, and you'd be surprised to learn the positive things they share.
The truth is that eating disorders don't discriminate; they can affect anyone regardless of age, gender, race, or body size. Just as the hard and uncomfortable parts of eating disorders don't discriminate, neither will the positive outcomes that happen during and after recovery.
In preparation for Eating Disorder Awareness Week, I'm sharing several positive things that clients and colleagues have experienced during their own recovery process. My hope is that this newsletter will bring you hope, and while the journey to recovery may be long and hard, it will be worth it. You are worth it.
10 Ways Recovery Can Help You Grow into a Stronger, More Confident and Braver Self


Improved body image


Established and respect for personal boundaries


Confidence in thoughts, actions, and beliefs


Development of healthy coping skills


Stronger relationships with family and friends


Increased empathy and understanding for others


Learning to honor hunger and fullness cues


Making peace with food


Genuinely appreciating the taste, flavor, and experience of food


Improved cognitive and creative thinking


If you or a loved one is struggling with an eating disorder, know that recovery is possible and worth the journey. Learn more about
www.NEDA.org
Recipe by:
Blueberry Council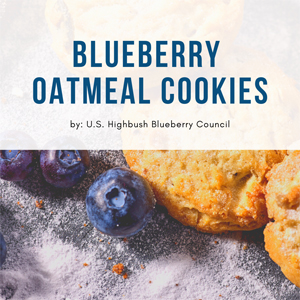 Ingredients


1-1/2 cups flour


1 cup rolled oats


1 teaspoon baking soda


1 teaspoon ground cinnamon


1/2 teaspoon salt


1/2 cup butter, softened


3/4 cup brown sugar


1 large egg


2 tablespoons milk


1 teaspoon vanilla extract


1-1/4 cups fresh blueberries


Instructions
Heat oven to 375°.
In a large bowl combine flour, oats, baking soda, cinnamon and salt.
In another large bowl beat butter and brown sugar until fluffy and well blended.
Add egg, milk and vanilla; continue beating until smooth.
Stir in flour mixture. Beat on low speed just until blended. Stir in blueberries.
Drop rounded tablespoons onto lightly greased baking sheets.
Bake about 12 minutes or until golden brown.
Let cool on sheets for 4 minutes. Remove to wire rack to finish cooling.
"Reminder:
#recovery
isn't always linear. Setbacks are part of the process. Keep going, warrior." - @NEDAstaff Tweet