Experiencing Joy or Buying Happiness?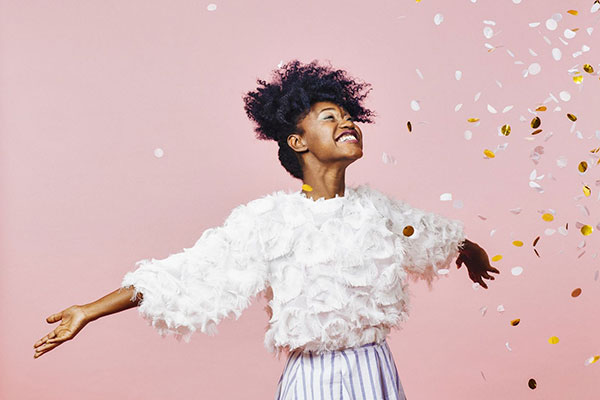 Here's a little secret: human beings are hardwired for unity, service, compassion, and generosity. However, we're also known to get on the "hedonistic treadmill," a term that describes a person's tendency to remain at a stable state of happiness, despite the change in fortune or achievement of goals. In other words, as a person makes more money, their expectations and desires for more money increases, resulting in no permanent change in the state of happiness.

Now, time for the million-dollar question, "Can you buy happiness?"

The short answer is no.

Sure, you can buy things that make you happy and bring pleasure, but this happiness is short-lived. The material items will not bring lasting joy.

Yet, experts say that receiving joy amid stress, fear, grief, loss, illness, and death is essential for overall mental health and well-being.

How do we experience joy if we can't buy happiness?

The answer is to find joy within.

Joy isn't something that can be bought with money or by achieving a goal. Instead, joy is a state of mind that leads to a life of meaning and satisfaction. The Dali Lama refers to this as cultivating "mental immunity" because it has the power to heal and protect against stress-induced health disorders.

Four ways to experience more joy this season:



Share love and compassion with others. By focusing on the positive of both yourself and others, you automatically stimulate the brain and body to experience more love and compassion. Love and compassion fuels joy in you and others.


Practice gratitude, especially when times are tough. When something bad happens, understand and honor it, but don't allow the negative to control your day — combat pessimistic thoughts with an attitude of gratitude. While the toughest of days might be the most challenging in which to practice gratitude, this is also the most crucial time to do this.


Slow down and focus on the present moment. Embrace a regular meditation or prayer practice. Mindfulness helps cultivate focus and prevents the mind from wandering into all that can, should, or already happen.


Help someone in need. There is a part of our brain that is dependent upon generosity. Meaning, this part of the brain perks up and feels good when you help others, or even when you witness others being helped. With the limitations COVID-19 has placed on social interaction, you may need to get more creative in how to help others.


More Ways to Cultivate Joy This Season: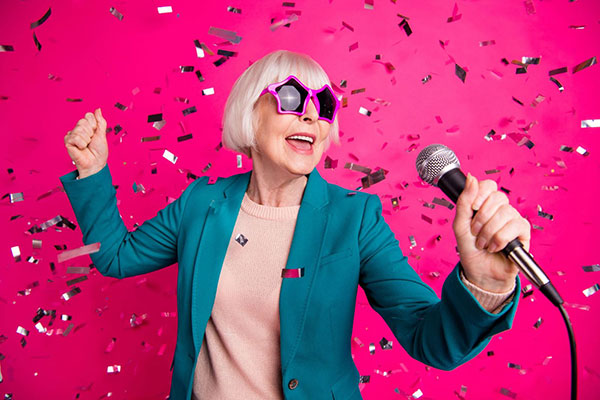 Sing! Sing in the car, kitchen, shower, or rain! Singing is a natural way to stimulate the vagus nerve, helping combat anxiety, depression, PTSD, seizures, and more.


Run. Running, or other endurance-type exercises, gives a natural boost in dopamine levels, reducing anxiety, and balancing emotions during challenging times.


Stay social. Yes, I recognize that, currently, we are trying to protect each other through social distancing. However, it is essential to remember that human beings are social creatures, and social interaction is necessary to survive.



Here are a few ideas to socially connect while staying safe during this time:



Have a Zoom party or game night. At this point in 2020, I can't imagine you haven't had a few Zoom calls and meetings, but have you made it fun? No work agenda — just gather your friends, make it a theme, and let the good times roll!


Organize neighborhood porch or balcony happy hours.


Get moving outdoors, while maintaining a safe distance. A few ideas include camping, hiking, or kayaking.


Featured Recipe
PISTACHIO, OAT, AND CRANBERRY BREAKFAST PANCAKES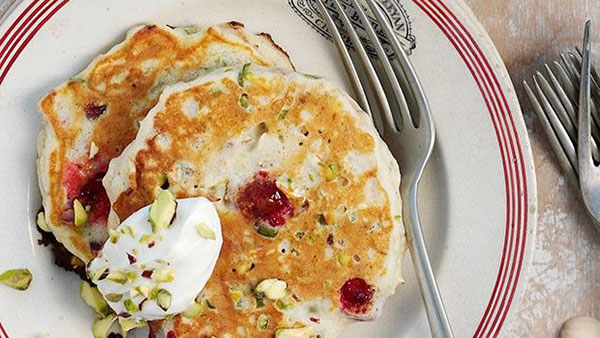 Recipe of the Month: PISTACHIO, OAT, AND CRANBERRY BREAKFAST PANCAKES

Yields: 12 pancakes

Ingredients:



1 cup all-purpose flour


1 level teaspoon baking powder


½ cup porridge oats


2-3 level teaspoons caster sugar


½ cup shelled, unsalted pistachios, roughly chopped


½ cups cranberries


2 medium eggs, separated


1¼ cups buttermilk – see cook's tip


Rapeseed oil, for frying


Greek yogurt and summer berries, to serve




Instructions:
Mix the flour and baking powder in a large bowl. Stir in the oats, sugar, pistachios, and cranberries. Make a well in the center, and beat in the egg yolks and buttermilk to make a thick batter (it should have the consistency of thick cream). Whisk the egg whites until stiff but not dry, and fold into the batter.

Heat a griddle pan or large heavy-based non-stick frying pan over moderate heat. Add a tiny drop of oil to the hot pan. When the pan is hot, drop a heaping teaspoon of the batter into the pan; flatten slightly with the back of the spoon so that the pancakes are about 4 inches in diameter and about ¼ inch thick.

Cook for about 2 minutes or until bubbles start to break on the surface and pancakes are firm enough to flip. Flip and cook for 1-2 minutes more, until they feel springy when prodded. Transfer to a warm oven while you cook the rest, adding more oil as necessary.

COOK'S TIP:
If you have trouble finding buttermilk, you can use ½ cup of plain yogurt mixed with 1/3 cup of 1% milk instead.
Preparation Time: 10 minutes
Cook Time: 15 minutes

Nutrition Information, per serving: (based on 12 servings):
139 calories, 5 g protein, 6 g fat, 0.8 g saturated fat, 16 g carbohydrates, 1 g fiber, 4 g sugar, 0.2 g sodium.
Be Inspired
"Joy is in fact our birthright and even more fundamental than happiness."
― Dalai Lama XIV, The Book of Joy: Lasting Happiness in a Changing World
Copyright © 2020 Customized Nutrition Newsletters, All rights reserved.