SEO Made Simple: Last Chance Sale
November 21, 2022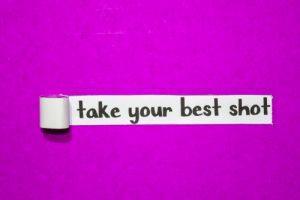 SEO Made Simple by Erica Julson is one of the online courses I've discovered to increase your subscribers to your newsletter list!
If you are looking for a clear and simplified formula to drive more traffic to your site, this course is fo you.
CREATED FOR DIETITIANS, FOOD BLOGGERS, AND WELLNESS PROFESSIONALS WHO NEED A CLEAR PLAN TO GROW THEIR LIST SO THEY CAN HAVE A BIGGER IMPACT AND MAKE MORE MONEY!
Today through Tuesday, 11/29/2022 is the last chance to enroll in SEO Made Simple at the current price ($997) before it doubles. (New 2023 price will be $1997)
SEO is not just another one-off tactic. It's the foundation of content creation.
If you can relate to any of these statements, this course is for you:
You're creating high-quality content, but feel like no one sees it.
You don't understand why others have so much success online, while you're stuck on the struggle bus.
You get some traffic from social media and referrals, but almost none from Google searches.
You're frustrated that all your hard work isn't really paying off.
You dream of being a successful blogger and earning a full-time living online, but you often question, "Will it ever happen for me??"
It's easy to put off SEO as "another thing" you'll focus on later…But that's a mistake.
In this course, she goes into detail about how to maximize the time and effort you put into your work.
STOP writing blog posts about whatever pops into your head.
START creating content that your ideal reader is searching for.
THAT'S HOW YOU'LL TRANSFORM YOUR BLOG FROM A HOBBY TO A BUSINESS.
Curious to learn more? Check out the details! 
*This post contains affiliate links, if you purchase I earn a commission. However, I promise to only share and recommend products or services I believe in. This course is one of them!