Show Gratitude For Your Clients And Customers
November 04, 2016
Send Healthy Thanksgiving Nutrition Newsletters in Minutes
November is a wonderful time to express thanks and gratitude with Healthy Nutrition Newsletters to the many clients and customers who support you and your business throughout the year.
Sending a simple message along with some practical tips they can use to continue living a healthier life is a great way to show your thanks. Check out this video and just how easy it is to use the holiday bundle from Customized Nutrition Newsletters to send a #healthymessage throughout the holiday season!
Choose from one of our three pre-designed Thanksgiving headers, or upload your own!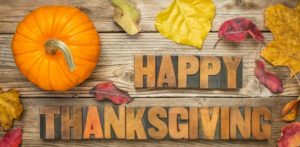 After you choose your template style then it's time to choose and customize your message! This year we have five pre-written messages for this season of Thanksgiving.
Here are a few ideas of why you might want to send a simple e-mail wish for Thanksgiving:
Inspire clients to take time and show gratitude for their body and all it can do for them.
Educate clients on what popular Thanksgiving foods can actually enhance their athletic performance.
Educate clients on how many minutes of walking is required to burn off their favorite holiday menu item.
Connect with clients and send a wish of gratitude for the support your clients have given your business in 2016.
Choose from one of five pre-written messages: 
Gratitude For a Healthy Body
26 Ways to Show Gratitude For Your Body
Turkey Day Foods To Fuel Performance
Walk It Off! What It Takes To Walk Off Your Holiday Feast
Be Thankful…We Are Thankful For You
Currently our service is only connected with Mail Chimp, however if you are interested in purchasing the pre-written messages to use in your a different e-mail service we will gladly send you the file to upload into your account. Send an e-mail to info@customizednutritionnewsletters.com 
Download Your FREE Guide: 7 Tips to Create Healthy Holiday E-Newsletters