Testimonials
Customized Nutrition Newsletters is fabulous & saves me a lot of time!
My clients love it. I get feedback that they love it. It is really on point, just what they were thinking about. Your name stays in front of them with good information. They come back. I am grateful for such a nice product.

I have been using Customized Nutrition Newsletters for over 8 years and love how easy this service makes it for me to stay connected with my clients on a regular basis. The content is always fresh and inspiring, and my clients continue to tell me that they look forward to hearing from me and learning about a variety of nutrition, health, and wellness topics!
For years, I was writing and sending out my own newsletters. I was spending countless hours that I could have been spending counseling clients. I am very happy that I decided to use Customized Nutrition Newsletters.
I especially love that I can customize the newsletters with a personal note, as well as news and events that are happening in my practice. I recommend CNN to anyone who wants to market their practice with a quality product and save time.
Customized Nutrition Newsletters was just what I was looking for to stay in contact with clients and potential clients. I have received many compliments on how professional it looks and the great information provided. Thanks!

I love it! I can not wait to send it to my clients!! Thank you for all your help today! I did not realize how technologically challenged I am.
Thank you for bringing us such amazing newsletters, so professionally edited and illustrated perfectly. I am very pleased with the content, and I have received many compliments on the newsletter from many clients and prospects.
The work is consistently done in a timely and professional manner. I never have to do a whole lot of tweaking, which is nice and saves my time. I look forward to starting the social media memes services, as well.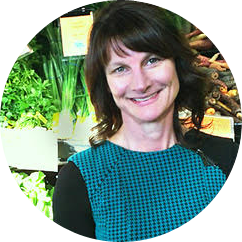 I love that I have Customized Nutrition Newsletters to keep my business in front of my clients.  They often forward the newsletter along to share with their friends, which gives me and my practice valuable exposure… a great marketing tool and service valued by my clients.
I also love that I can customize the newsletter with a personal note, and I can switch the articles to fit my philosophy. This helps make sure the message is true to my beliefs and values.

I love the newsletter. Wondering why I didn't do this a long time ago!!!

Using Customized Nutrition Newsletters has been, by far, the easiest way for me to stay connected to my patients. It typically takes me no more than 15 minutes each month to choose which articles, recipes, and quotes are most fitting for my patient population.

Having a newsletter has helped me to remain in contact with clients, networking potentials, and provide information to many. Thank you!!!
Adrien Paczosa, RD, LD