Customized Nutrition Newsletters Content for September
September 15, 2021
Nutrition Newsletter Content for September! Content created for nutrition, health, and wellness professionals who want to share relevant information related to Health and Wellness Awareness Months or new research and trends in nutrition and wellness.
New Release: Newsletter #1Truth About Diabetes and Carbohydrates
Intro: (sample, users can customize and edit to fit their practice)
In recent years, carbohydrates have developed a bad reputation, creating the perfect opportunity for low or no carb diets to dominate the diet industry. The truth is, your body needs carbohydrates, as they are the brain's preferred source of energy. Because carbohydrates are the only macronutrient that raises blood sugar levels, they are a hot topic for individuals with diabetes. If you have diabetes, it is not only important to be mindful of the amount of carbohydrates you are consuming, but also what kinds of carbohydrates you are consuming.
Main Article
Debunking Carbohydrates
Mini Article
Tips and Tricks for Keeping Your Blood Glucose Under Control
Recipe of the Month
Apple Pie Overnight Oats,
September is Better Breakfast Month
Intro: (sample, users can customize and edit to fit their practice)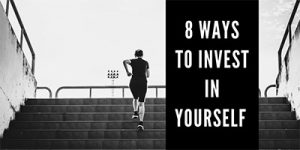 September is National Self Improvement Month, and that means if you've been looking for a reason to set new goals, drop bad habits, eliminate negative thinking, and improve yourself – now is your time!
Self-improvement does not mean you will break down all your faults and flood your mind with negative self-talk. Instead, it is an opportunity to reflect on and assess where you could improve and how you are taking care of yourself.
I hope you enjoy this issue filled with my favorite tips to inspire my clients' physical, mental, and spiritual growth!
Main Article
8 Ways to Invest in Yourself
Mini Article
10 Empowering Self Improvement Tips
Recipe of the Month
Chickpea and Cauliflower Curry
Recipe by: Pulses.org
Additional Topics in Customized Nutrition Newsletters' Library for September Include:
Fueling Performance with a Low Carb, High Fat Diet?

There's no shortage of nutrition information available to anyone who is looking to enhance their physical performance. While there are a variety of opinions on the best way to fuel the professional athlete and recreational competitor, there's no arguing with science. This issue dives into a topic that clients are often curious and confused about: Will a Low Carb, High Fat diet give the competitive edge for optimal sports performance?

Fight BAC

In this issue, you'll find tips and resources to Fight BAC®! Fight BAC® is a national campaign by the Partnership for Food Safety Education. I hope you find it as helpful as I have in reducing the risks of foodborne illnesses.

Tips for a Healthy Tailgate

Help your readers prepare to celebrate your favorite team without the bloat or hangover that comes with overdoing it. This issue is filled with tips for a healthy tailgate and more!

Fueling for Endurance Performance

This issue focuses on fueling tips and tools to help enhance endurance performance—helping your readers cross the finish line fueled for success.

Foods that Fuel Fitness

Just like an engine needs the right type of gasoline to run well, the body requires the right types of fuel to function at optimal performance. With all of the supplements and "quick fix" weight loss schemes on the market today, it is easy to get lost in the over-the-top claims about what the newest pill or powder will do for you. But supplements will never replace the nutrition found in real food. This issue gives the low down on real foods that fuel fitness and beyond!

50 Ways to Beat Boredom

Empower your readers with real-life solutions to combat boredom eating with this special newsletter edition!

Stock Up for Success

This issues shares essentials for a healthy fridge and pantry. Readers love knowing what to keep on hand to whip up an easy, healthy homemade dish!

Football Foods and More

No matter where your readers are watching the game, everyone is faced with an abundance of food and drinks. This newsletter shares easy tips for a healthy and strong season!

Alcohol and Athletic Performance

This issue is focused on alcohol and athletic performance. Get the facts, as well as tips to drink in a safe and healthy way.

National Childhood Obesity Awareness Month

September is Childhood Obesity Awareness Month. This newsletter gives your readers tips on how to prevent childhood obesity and ways to get the whole family involved in creating healthy habits.

Time Management Tips for a Healthy and Productive School Year

Time is a big obstacle as a barrier to healthy living. Demands of life, work, school, extracurricular activities, and more, can leave clients feeling exhausted and overwhelmed, leading to poor food choices and skipped workouts. This month is all about time management. Sharing six time management tips will inspire healthy action for the whole family!

Essential Supplements Every Vegan Needs

The vegan diet and lifestyle is gaining in popularity among many people looking to transition to a healthier lifestyle and hoping to fight cancer, cardiovascular disease, and diabetes. When transitioning from a traditional Western diet to a plant-based or vegan diet, it is important to maintain adequate nutrient intake. This issue focus on the essential supplements vegans should add to their diet to ensure optimal health and well-being.

4 Myths About Dietitians Busted!

Clarify common myths and misconceptions about RDNs in this issue and as you educate your readers about the education and training for registered dietitians.

Collagen – Worth the Hype?

Collagen is not only being sold as a supplement in powder, pill and chew form, but it's also being added to bars, teas, coffee creamers, and baked goods. Clients are frequently asking if they should be adding a collagen supplement to their daily regime.In the quest to always share science-based and practical information this newsletter explores not only what collagen is, but also why it's important, what current research is suggesting, it's safety, and where it can be purchased.

#SweatOnceADay

This newsletter is filled with content to inspire your readers to move more and #SweatOnceADay! A great way to kick off a wellness challenge with your clients and in your community.
This content is designed to help you educate your community on seasonal topics such as back to school, fueling tips for sports performance, and football season. As well as nutrition newsletter content for September Health and Wellness Awareness Month such as:
Each month we continue to add and update new content in our library! If you are looking for a time-saving solution to stay connected with your clients while providing credible nutrition information that educates and inspires, learn more at Customized Nutrition Newsletters.