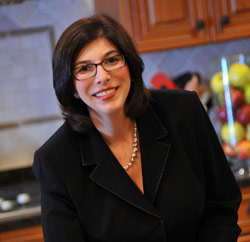 These forms were created by Faye Berger Mitchell, the original private practice guru! A true pioneer, I decided to quit my job and venture out on my own to open a private practice in the Washington, DC metro area. This was a bit risky in 1988, but I built a thriving practice.
Believe it or not, back in the day, the biggest challenge was increasing awareness to physicians and the public that seeing a dietitian outside of a hospital was even a thing. It took some time, but after a few years it became common for docs to refer patients and even for people to seek nutrition services without a referral.
I quickly realized that the more RDNs in private practice, the better our visibility as a profession. Following my passion for mentoring and collegiality, I decided to share my knowledge and expertise with colleagues through workshops, private coaching and consultations, the Be Your Own Boss Starter Kit, and the book I co-authored titled Making Nutrition Your Business – Private Practice and Beyond (AND 2011).
I love to speak to anyone who will listen about becoming an entrepreneur and have been fortunate to present at state and regional dietetic association meetings and speak at FNCE multiple times. Visit me at Foodie On Campus to check out what I have to offer.