Ready to Use Nutrition Newsletter Content: July
June 30, 2020
Sneak Peak of Ready to Use Nutrition Newsletter Content for July 
New Release Newsletter #1: Quick Food Fixes to Refuel Any Palette
Intro: (sample, users can customize and edit to fit their practice)
It's no secret that 2020 has been challenging. If it were a sports game, it would be the toughest game in history. The thing is, we're only halfway through, and we can't give up. Every athlete knows that one of the secrets to their success is how they fuel and refuel for performance. 
This issue is for the players of 2020—people, like you, who've continued to show up day-by-day. What you're feeding your mind and body is essential to your performance. This month I'm sharing some of my favorite quick-fix snacks to help you refuel and keep going. 
I'd love to hear what your favorite snacks are. And if you post on social media, don't forget to tag me! 
Main Article:

Quick Food Fixes to Refuel Any Palette

Mini Article: Scoop on Greek Yogurt 

Recipe of the Month: Baked Peaches
New Release Newsletter #2: 7 Food Cures to Reduce Anxious Eating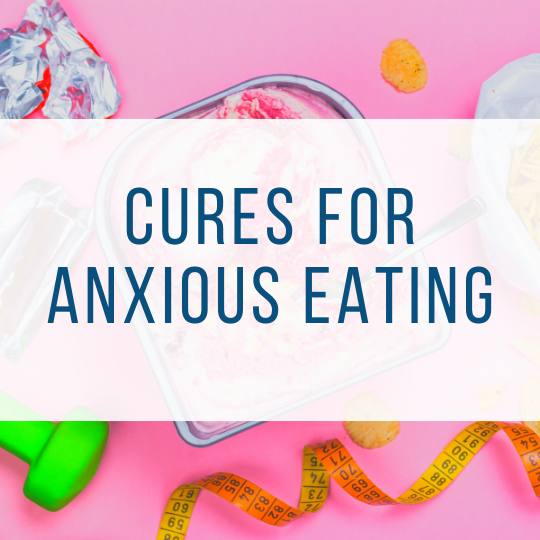 Intro: (sample, users can customize and edit to fit their practice) 
Feeling anxious and stressed? Grab a bag of chips, cookies, or candy to melt the worries away.  However, after you finish eating, you don't feel any less stressed than you did before. Actually, you feel even more stressed because now you feel guilty for overeating, and you are too tired to exercise.  
Does this sound familiar? 
Over the past few months, this is a common scenario many clients have shared. With so many unknowns in the world these days; it's not surprising to see an increase in stress and anxiety eating. The truth is, foods high in sugar and fat can bring temporary comfort and relief, however, it's not a long term solution. The cycle will most likely continue and can be detrimental to your overall health and well-being. 
This month I'm sharing foods and lifestyle tips to help you decrease anxiety and stress during this very uncertain time.  
Main Article: 7 Food Cures to Reduce Anxious Eating
Mini Article: Lifestyle Tips to Decrease Stress and Anxiety
Recipe of the Month: Lemon Caper Baked Salmon
If you are looking for a time-saving solution to stay connected with your clients while providing credible nutrition information that educates and inspires, learn more at Customized Nutrition Newsletters.