July Nutrition & Wellness New Content Release: Benefits of Strawberries & Art of Eating
June 30, 2023
July Nutrition Health & Wellness Content Release: Benefits of Strawberries & Art of Eating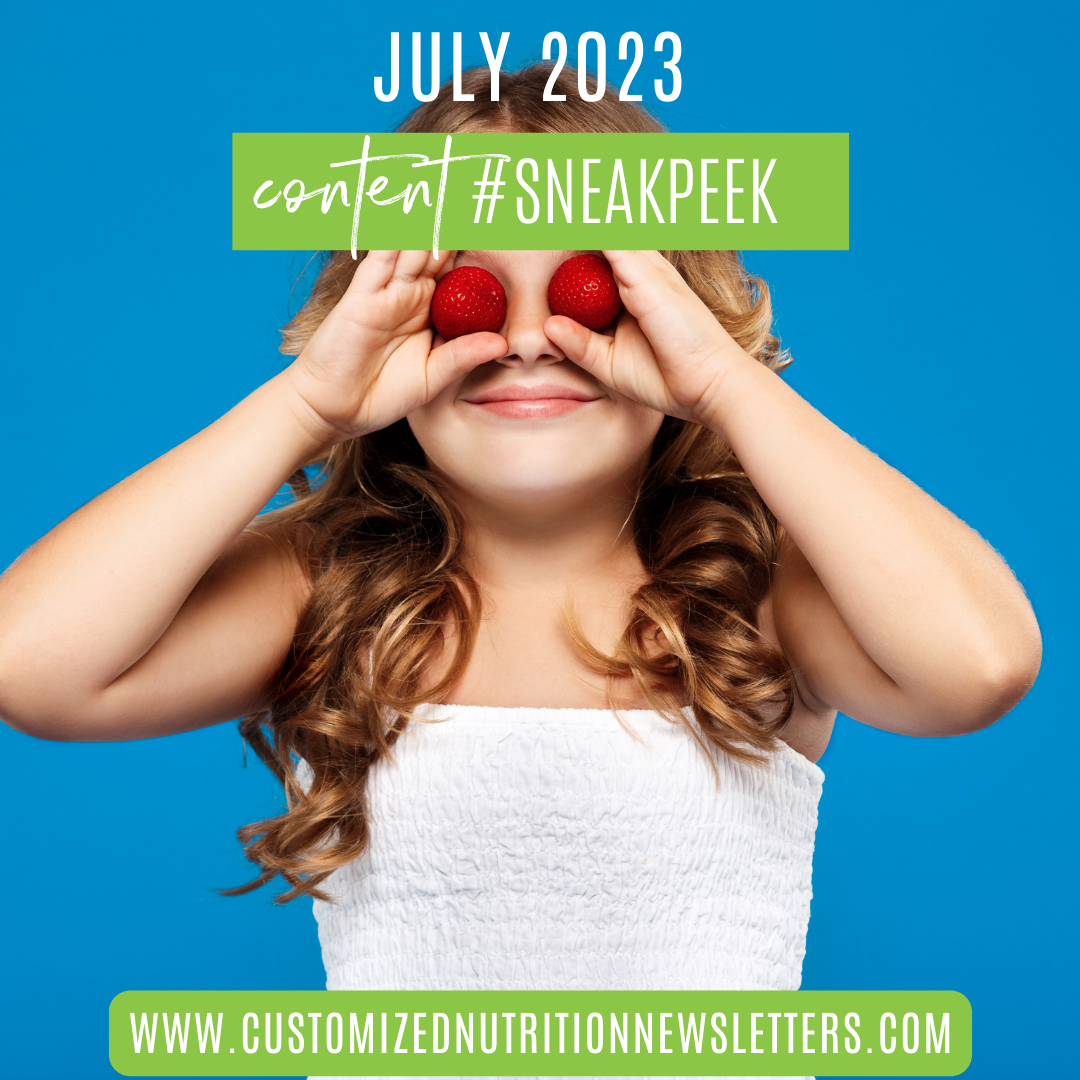 With summer in full swing, this is the perfect opportunity to share valuable information, tips, and resources to enhance your client's well-being. 
Check out the new release topics from Customized Nutrition Newsletters: 
July Nutrition Content Release:

5 Reasons to Eat More Strawberries This Summer: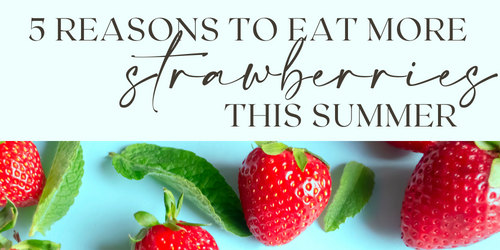 Since July is National Berry Month, we've curated a special edition that will educate and inspire your readers on the research supporting strawberries' health benefits.
Not only are strawberries the perfect sweet treat, but they are also loaded with nutrients, antioxidants, and phytochemicals that are good for your health.
Additionally, you won't want to miss the featured recipe, Strawberry Caprese Salad from California Strawberries!
July Inspired Living Newsletter:

7 Ways to Savor the Summer with the Art of Eating: 
In light of National Culinary Arts Month, July is the perfect opportunity to educate and inspire your clients to slow down and discover (or rediscover) all the pleasures of eating! Not to mentions, your readers will love the featured recipe from California Strawberries: Chicken Flautas with Strawberry Pico de Gallo.
This white-label solution provides captivating content, ready to be customized for your practice. Because our system is integrated with MailChimp we save you time so you can focus on serving your clients and growing your business. 
July 2023 Food, Nutrition, Health, & Wellness Awareness Observations: 
In addition to this new content, we have newsletter topics for popular food, nutrition, health, and wellness awareness observations such as: 
National Watermelon Month

: Dive into the juicy goodness of watermelons and learn how they can hydrate you while providing essential nutrients with our ready-to-use, white-label newsletter, Natural Wonders of Watermelon. 

UV Safety Month:

 With the sun at its peak during summer, protecting your skin from harmful UV rays is crucial. We'll share practical tips to keep your skin safe and healthy in the newsletter: Your Guide to a Fabulous Summer! Fitness, Food, and More

Social Wellness Month

: Celebrate the 4th of July with his special newsletter edition: 5 Health Positive Ways to Kick-Off 4th of July
Other Food, Nutrition, Health, & Wellness Awareness Observations for July: 
We hope this summary of Food, Nutrition, Health & Wellness Awareness Observations inspires you to create content that connects with your patients, clients, and online community. 
Ready-to-Use Topics Themed for July 
Natural Wonders of Watermelon

5 Foods That Beat the Summer Bloat

Pound Proof Your Vacation

Your Guide to a Fabulous Summer! Fitness, Food, and More

Disease Fighting Summer Foods

Summer is Here – Time to Drink Up

5 Hot and Trending Diet Supplements

Eating for the Gold

8 Portable Protein Snacks

The Body-Shaming Issue

Female Athlete Triad

7 Food Cures to Reduce Anxious Eating

Quick Food Fixes to Refuel

Essentials of Post-Trauma Self-Care

Probiotics 101: What, When, and Where?

5 Health Positive Ways to Kick-Off 4th of July

Vacation Constipation

6 Nutrition and Wellness Apps
Now that you've got a peek at some of our ready to use content, know that we are continuously adding and updating our library and resources. 
If you are looking for a time-saving solution to stay connected with your clients while providing credible information that educates and inspires, learn more at Customized Nutrition Newsletters.