How To Create And Sell Profitable Courses & Products
October 22, 2019
If you are in private practice or working on building on online business, this Lucrative Course Blueprint: How To Create And Sell Profitable Courses & Products is a course designed just for you! 
There's no denying it, workshops, classes, and home study products are selling like hotcakes these days – because they offer a much lower-priced option for people to learn from you.
For example a course is $299 course x 35 participants = Over $10,000 
Even if you offered something smaller – let's say a 10-day program with support for $97 (just an example) – well as little as 10 participants would net you $1000!
Lesli Bitel is a Registered Dietitian and business coach with a commitment to support dietitians and nutritionists in creating thriving and PROFITABLE practices, which is why I am excited to share this with you!
If you are looking for a SPIKE in your income, and want to LEVERAGE your time, check out this course.
Grab the Earlybird and Register Here 
Here's just a sampling of what's included in this program:
Target Market Research Instructions
Content Design Guide for your Paid Course
Content Design Guide for your Free Lead Magnet Materials/Webinar
Logistical Choices for your Group Program
Money Goal, Pricing, and Attendance Guide
Evergreen Vs. Open Enrollment Checklist
Technical Options for Course Delivery
Steps Of A Launch Sequence
Launch Promotion Planner 
Launch Timeline Chart & Sample Calendar
Sample Promo Emails for Free Report, Free Webinar, and Paid Course
Killer Sales Page Sequence
Sample Opt-In Pages / Sales Pages
Template for your Free Webinar
Outline of your Upsell During Webinar
Sample First Class Script and Outline
Offering Your NEXT Option (Upselling Post-Course)
And this isn't even everything!
Created just for Registered Dietitians, Nutritionists, and Wellness Professionals, I promise you that this course leaves NO stone unturned in how to make exponential income through classes, workshops, and home-study products.
Get the deets and register here
Lesli promises, if you can find a course that matches the amount of hand-holding and comprehensive materials I've created for you, she'll GIVE any of her 6-week programs at no cost at all.
That's how confident I am that you'll not find ANYTHING like this!
Grab the Earlybird Pricing and SPECIAL BONUS for the first 15 registrants right now: www.LucrativeCourseBlueprint.com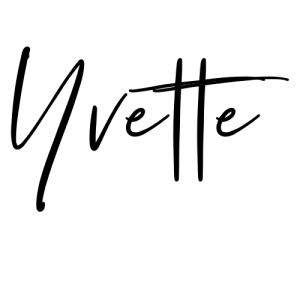 P.S.  Early-Bird Price of $497 ($200 off!) goes away Monday night at Midnight!"